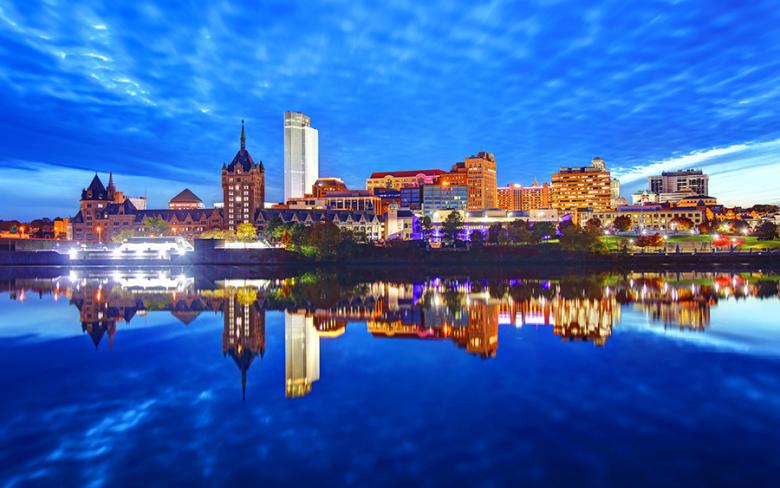 We're hiring! Marketing & Special Events Coordinator
Full time Marketing & Special Events Coordinator
Purpose
Assist in the implementation of the comprehensive special event and marketing activities for all BID programs in accordance with Board directives and the Organization's mission. Time will be split among marketing and special event departments, and the individual will be responsible for supporting the Marketing & Communications Manager and Special Events Manager in effectively achieving goals set forth by the BID's Strategic Plan, the Executive Director, and individual committees. 
 
Responsibilities
Primary functions include, but are not limited to, the following:
Assist the Marketing & Communications Manager in implementation of comprehensive communications plan to promote Downtown development, small businesses, events calendar, and more, including ribbon cuttings, and the dissemination of informational, promotional, and educational materials to Stakeholders, media, merchants, etc.
Assist the Special Events Manager in the development, production, and implementation of BID signature and special events designed to showcase the District's attributes and improve quality of life, including Restaurant Week, Hot Chocolate Stroll, Hounds of Halloween, Bites Camera Action, and PearlPalooza. 
Develop and curate engaging content for website, weekly e-newsletter, and social channels, including developing content and soliciting merchant involvement, and keeping with the voice and brand set forth by the BID.
Assist Marketing & Communications Manager with content for semi-annual magazine.
Update BID's website with Stakeholder and property information, in addition to quarterly review of listings to ensure accuracy of content and links.
Populate event calendar with Stakeholder events.
Position requires night and weekend hours based on event schedule.
Additional duties as assigned.
Requirements
Education requirements:

Bachelor's Degree in Event Planning, Communications/Marketing or related field; or 
Associate's Degree in Event Planning, Communications/Marketing and one year experience; or
Two years' work experience combined of marketing, social media, and events.

Take initiative to anticipate work needs without direction; ability to prioritize.
Excellent communication, written and organizational skills.
Creative, results-oriented, highly motivated, independent, out-of-the box thinker and team player able to juggle various projects simultaneously. Experience working for a non-profit organization a plus.
Enthusiastic, flexible team player able to attend evening meetings and night and weekend events.
Proven skills for development of creating assets for website/newsletter and social platforms. Experience using MailChimp and Drupal CMS a plus.
Strong public relations skills – diplomatic and people oriented. 
Proficient computer skills in all Office products. Experience using Photoshop and Premiere Pro a plus; willingness to learn required if no experience. 
Hourly position with a pay rate of $22 per hour plus full benefits package. Parking will be provided. Send one-page letter of interest, resume, and (as applicable) sample content, to hello@downtownalbany.org. Position remains open until filled.