The mission of the Downtown Albany Business Improvement District is to restore, promote and maintain the character and viability of downtown Albany and improve the quality of life and overall image for those who live in, work in, and visit the Capital City.
Advocacy
Often behind the scenes, the BID constantly works on behalf of property owners and merchants (and potential new ones) to create an environment favorable in terms of cleanliness, planning issues, police safety, and much more. We hold relationships with City, County and State departments advocating through red tape to ensure the progress of a holistic Downtown.
Beautification
From hanging flower baskets to decorative sidewalk planters to the annual holiday light display, the BID purchases, installs and maintains downtown Albany streets and public spaces ensuring a safe and creative atmosphere.
Place Making
Formerly titled, Sculpture in the Streets, the program is designed to bring a fresh place making concept for the public to engage with each year.
Safety
In addition to the BID's collaborative partnership with the Albany Police Department's Community Outreach Program to enhance downtown, beat cops are assigned to the Downtown business centre Monday through Saturday throughout the day and evening.
Marketing & Communications
Working hand-in-hand with over 300 businesses, large and small, the BID develops and manage a multitude marketing and communications channels promoting the good and services of our Stakeholders, including the Downtown Digest Newsletter, E-newsletters, Ribbon Cutting Celebrations, Public Relations efforts, Social Media, Special Events, Welcome Kits and of course the BID's website. We also provide one-on-one consulting for your specific businesses.
Clean Team
On the street day in and day out, the Clean Team Ambassadors average over 5,000 hours a year addressing clean and safe issues throughout the district. Their daily tasks include keeping sidewalks clean and free from litter with broom and pan as well as clearing the sidewalks and crosswalks from snow and ice. Working above and beyond, the Clean Team also works closely with the Department of General Services (DGS) on trash and recycling removal, lighting issues, sidewalk and street infrastructure, greenery, traffic, large event clean-up and safety concerns. Additionally, the Clean Team is more than happy to provide visitors with directions or recommend venues, attractions or events.
Special Events
Strategic in nature, the Downtown Albany BID offers special events as a platform for the public to engage with Downtown and its business in creative ways. Special events include Restaurant Week, the Bites Camera Action movie series, Residential Open House, pet-friendly events at the Olde English Downtown Dog Park, and more. The BID also partners on events to support the growth of participation by the public and merchants: SUNY Farmer's Market, PearlPalooza, The St. Patrick's Day Parade to name a few.
Business Attraction
The Downtown Albany BID provides comprehensive information for those looking to invest in Downtown. Learn more about the benefits of commercial, retail and residential investment in downtown Albany and connect the dots to information on Downtown's unique attributes, accessibility, quality of life, financing options, market data and more. Even better, contact us to discuss your next project. We'll even set up a tour of Downtown and introduce you to other successful businesses in the area.
Georgette Steffens was appointed Executive Director in September 2009. Prior to joining the BID, Georgette was the Director of Operations of Triad Consulting Group, Inc. of Cambridge Massachusetts, a consulting group which specializes in communications and negotiation to assist organizations in building capacity to manage difficult conversations and critical relationships within their work environment.   Ms. Steffens worked for the City of Albany, serving as Director of the Albany HomeStore.  Additionally, she held positions as Economic Developer for the City of Albany in the Department of Planning and Development, where her main focus was downtown development and the City's riverfront, and Program Coordinator for the Center for Economic Growth.
Ms. Steffens serves as the Chairperson of the Albany Port District Commission and is a Board Member of the New York State Urban Council.  She holds a BA from Johnson State College in Vermont.
Don joined the BID in January 2010. As operations manager, Don is responsible for the development, administration, and implementation of programs that enhance the quality of life in downtown Albany. One of Don's largest, permanent projects to date has been the completion of the new Olde English Downtown Dog Park. Don acts as a liaison for the Albany Police and other City Departments to ensure code compliance and safety within the District. In addition to overseeing the day-to-day operations of the contracted Clean Team Ambassadors, the group who helps keep sidewalks clear of litter, snow and ice, he also works closely with the Department of General Services in order to continually improve visual appeal and infrastructure throughout the District while responding to the needs of Stakeholders.
In his previous position, Don was the General Manager at The Mailworks, a direct mail solutions company based in Albany, NY. During his tenure at The Mailworks, Don honed his skills in managing profitable operations, which was highlighted by an effective combination of customer service and sales training with new market development, operations, and business analysis. Prior to The Mailworks, Don served as General Manager for Empire Brewing Company in Syracuse, NY before relocating to the Capital Region. His demonstrable skill of working and negotiating with businesses and consumers alike allows Don to have an immediate impact at the BID. Don holds a BS in Criminal Justice from the State University College at Brockport.
Rebecca re-joined the Downtown Albany Business Improvement District team in September 2018. As Marketing & Communications Manager, she handles social media, print and digital newsletters, ribbon cuttings, and ongoing marketing and communications projects for the BID, all with the objective of featuring Downtown as a great place to work, live, and play. Rebecca works with each team member to develop and implement campaigns highlighting the BID's wide variety of Stakeholders, events, hidden gems and ongoing attractions. Her passion lies in anything animal related - so don't be surprised if she approaches you to take a picture of your dog (all in the name of promoting Downtown, of course).

 
Rebecca's previous roles have included working as a journalist, editor, community engagement editor, and marketing campaign strategist. When she's not at the BID, Rebecca works on freelance marketing projects and spends time with her puppy, Groot. 
Jevan joined the BID in August 2022. As Special Events Manager, Jevan is responsible for the fundraising, implementation, and management of the BID's signature events. He is also tasked with designing new event concepts and projects that improve the quality of life in Downtown while showcasing the District's attributes. Jevan's foremost objective is to highlight downtown Albany as a destination, by creating exciting, memorable experiences for all to enjoy. Jevan works collaboratively with many local government offices, arts and tourism organizations, cultural venues, and businesses to achieve the most successful outcome for all events in Downtown. Jevan holds a B.A. in Communications from the University at Albany, SUNY.
His previous experience includes five years working with Albany's Lark Street BID, where he served as Co-Executive Director, and was responsible for the planning and execution of signature events such as LarkFest and Art On Lark, and the introduction of successful events including the Chili Chowder Stroll and Lark Street Restaurant Week.
During his free time, you'll find Jevan attending a concert, cooking, cycling, or enjoying a delicious coffee pour-over.
Kate joined the Downtown Albany Business Improvement District team in March 2019. As Program Coordinator she supports the Executive Director and other BID staff members on the development and planning of strategic initiatives that align with the Organization's mission. She is responsible for BID Board and committee coordination and communication. Kate maintains the organization wide database system, administers grants awards, assists in fiscal management, as well as overall oversight of the office. She is a licensed Notary Public and is able to provide notary services to our Stakeholders during regular business hours.

 
Previously, Kate has worked as a receptionist and legal secretary at a local law firm and has held a variety of administrative roles at Aker Solutions, a large, international oil and gas company based in Oslo, Norway.  Kate holds a BFA in Dance from Adelphi University, is a dancer with the Albany Berkshire Ballet and currently teaches ballet at several different dance studios in the Capital Region.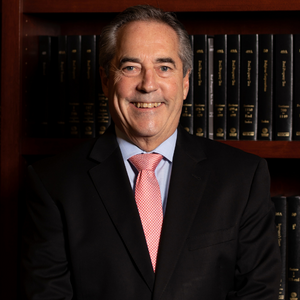 PRESIDENT
FRANK O'CONNOR, III
Gleason, Dunn, Walsh & O'Shea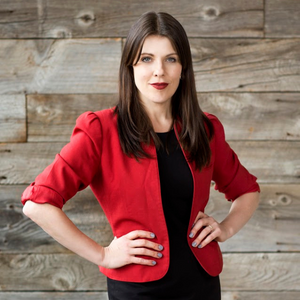 VICE-PRESIDENT
ELIZABETH YOUNG JOJO
Redburn Development Partners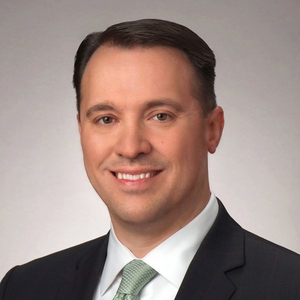 TREASURER
KENNETH COUTERMINE
Community Bank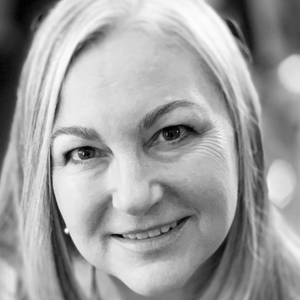 SECRETARY
LISA REDDY FARRELL
Omni Development Company, Inc.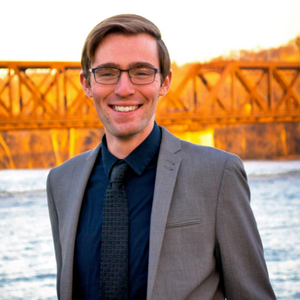 RILEY ACKLEY
Class B Director
Downtown Resident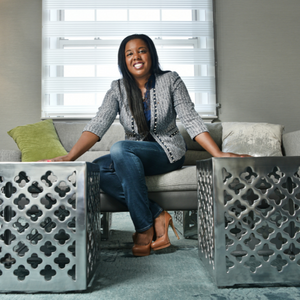 LEOLA EDELIN
Class A Director
Renaissance Albany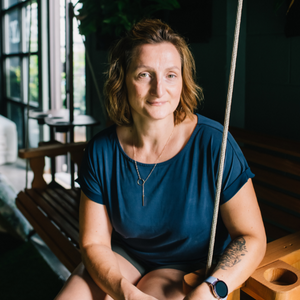 LEYLA KIOSSE
Class B Director
The Yard Hatchet House & Bar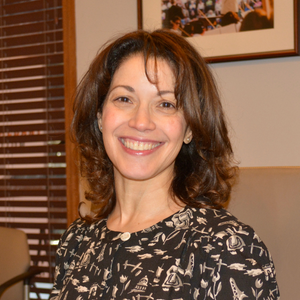 LENA HART
Class A Director
Precision Fitness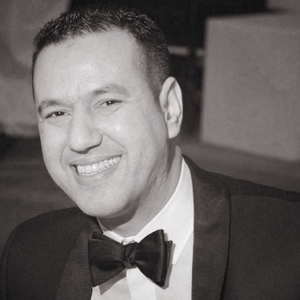 MOHAMED HEMMID
Class A Director
Hampton Inn & Suites - Albany-Downtown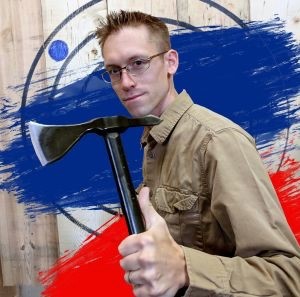 BENN MACDONALD
Class A Director
Far Shot Albany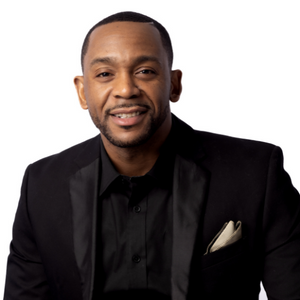 ANGELO MADDOX
Class B Director
Fresh & Fly Clothing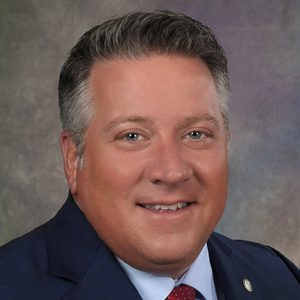 HON. DANIEL P. MCCOY
Class D Director
Albany County Executive
NEIL MCGREEVY
Class A Director
McGreevy ProLab & ProPress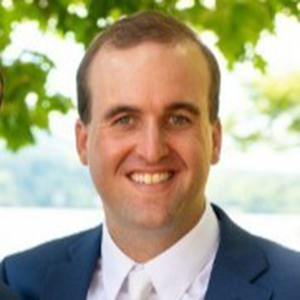 LUCAS ROGERS
Class D Director
Albany County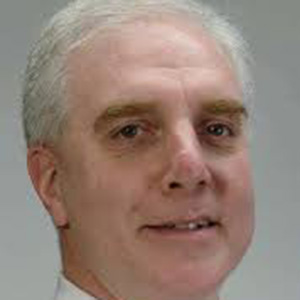 HON. DARIUS SHAHINFAR
Class C Director
Treasurer, City of Albany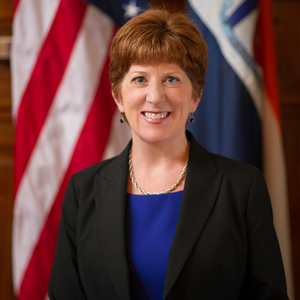 HON. KATHY M. SHEEHAN
Class C Director
Mayor, City of Albany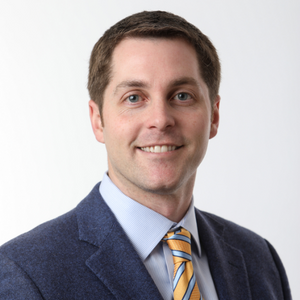 JOSHUA WAINMAN
Class A Director
Wainschaf Associates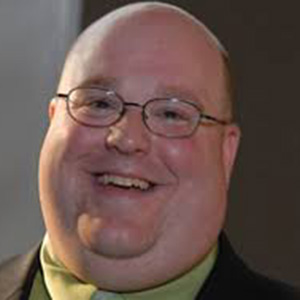 FRANK ZEOLI
Class C Director
City of Albany, DGS
DOWNTOWN ALBANY BID BOUNDARIES
Map of the BID's Service Area
The Downtown Albany Business Improvement District (BID) represents an area of approximately 50 square blocks bounded on the north by Clinton Avenue, on the south by Madison Avenue, on the east by Broadway and on the west by Eagle Street. Membership in the Downtown Albany BID is defined by specific address. Boundary lines indicate both sides of the street.
A map of the BID boundaries may be downloaded using the link below. If you have any questions regarding the District Boundaries, please contact the BID at 518.465.2143.
DAY Life Committee
The DAY Life Committee focuses on determining high impact projects that relate to Downtown DAY Life, including office and employee retention, retail attraction and more. The Committee will work to determine the best ways to accomplish the decided projects and define the tools and support necessary to do so.
GOOD Life Committee
The GOOD Life Committee focuses on determining high impact projects that relate to the GOOD Life in Downtown. This includes enhancing the residential community and general quality of life for all people visiting, working and living Downtown. The Committee will conduct research and plan ways to implement these projects.
NIGHT Life Committee
The NIGHT Life Committee focuses on determining high impact projects that relate to Downtown NIGHT Life commerce and community with an arts, entertainment, special events focus. The Committee will research and determine how to best complete these goals.
If you are interested in joining any one of these committees please contact:
INTERNSHIP PROGRAM OVERVIEW
The Downtown Albany BID's intern program provides an excellent opportunity for emerging business leaders to acquire professional skills and connections. Interns are vital in the successful coordination and implementation of important programs and initiatives, and each is given at least one major project to manage during their BID tenure.
Internships are available during the fall, spring and summer. While most interns are junior or senior level in college, on occasion the BID will consider exceptional college sophomore students as potential candidates. As projects arise, we also look for graduate students with specific skill sets.
General Requirements
Articulate, organized, enthusiastic
Must be able to work in a team environment
Willingness to take initiative and work independently when necessary
Excellent communication, writing and computer skills
Semester long internship - work shifts must be a minimum of four hours
Junior/senior undergraduates or graduate students
Travel through the BID districts & make personal contact with business owners
Application
Cover letter explaining why you are seeking an internship with the BID
Resume
Cover letter and resume may be sent to: hello@downtownalbany.org
Dedicated volunteers are essential to the success of the Downtown Albany Business Improvement District's (BID) goals and initiatives.
---
Interested in assisting in our next big event? Contact Jason Bonafide | 518.465.2143 x111 to be connected with our Volunteer Coordinator.