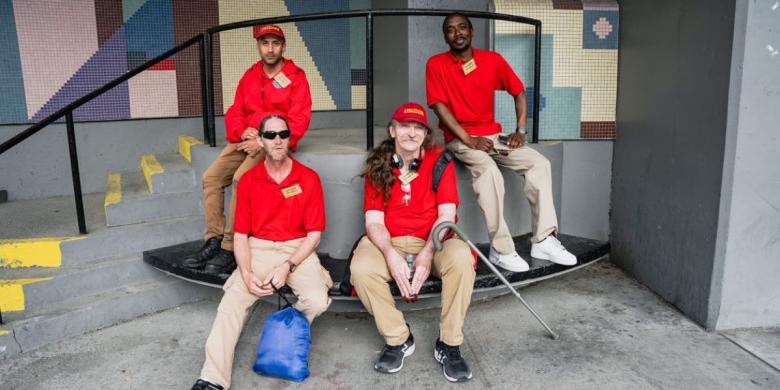 Albany Ambassadors in Downtown
Visitors to our District are now receiving additional help finding our shopping, dining, and entertainment destinations, thanks to the BID's partnership with Interfaith Partnership for the Homeless. 

Each Friday from 4:00-8:00 PM and Saturday 10:00 AM-6:00 PM May through October, six individuals in the Albany Ambassador program will be walking our District to help ensure visitors receive a welcoming and memorable experience, and provide help with directions to amenities and attractions.

About the Interfaith Partnership for the Homeless Albany Ambassador program: This employment program provides a unique opportunity for homeless or formerly homeless people to develop or enhance their skillset in preparation for the job market. Ambassadors are able to earn an income and build a reputable work history while receiving support from IPH. Partnering with local businesses, Ambassadors are responsible for greeting patrons, answering questions, and maintaining a safe and welcoming environment.

Albany Ambassadors in Downtown are made possible thanks to funding provided through the City of Albany's ARPA Award.