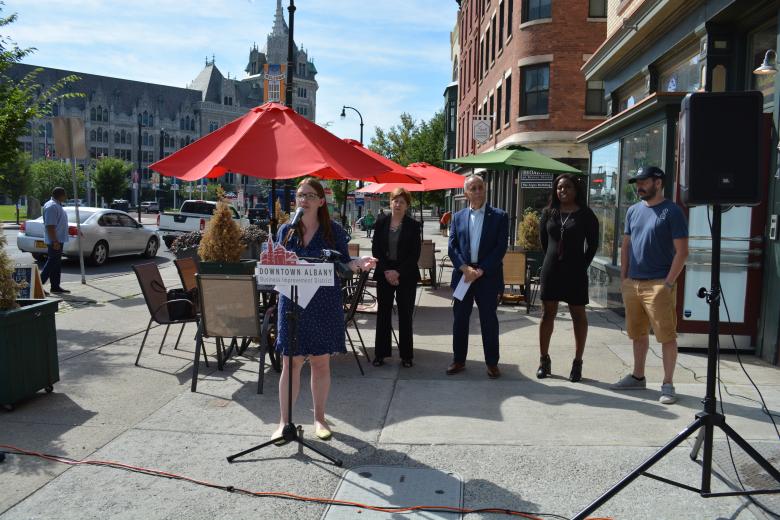 Downtown Albany BID, CDTA announce free bus pass program
The Downtown Albany Business Improvement District (BID) and Capital District Transportation Authority (CDTA) have announced a partnership to offer free bus transportation to Downtown employees in the hospitality, retail, and retail-related industries. The Universal Access Program will launch on September 1, 2022, and employees in those sectors at businesses within the Downtown Albany BID's boundaries can sign up through their employer to receive free, unlimited ridership on CDTA's service network including local, express, and commuter transit service throughout the Capital Region.
The idea to collaborate on this initiative came thanks to a conversation with a Downtown restaurant owner who expressed the challenges their employees were having getting to work and access to transportation. The Downtown Albany Universal Access Program will help remove that barrier and provide free, reliable transportation that will create stability for both the employee and employer.
The free unlimited bus pass, a cost savings of $65 per month for an employee, will allow consistent travel to work, as well as to the grocery store, medical appointments, bringing children to daycare, and other errands and recreation. The program will run through August 31, 2023. Businesses within the Downtown Albany BID boundaries that are interested in participating should contact Program Coordinator Kate Medhus at 518.465.2143 for more information.