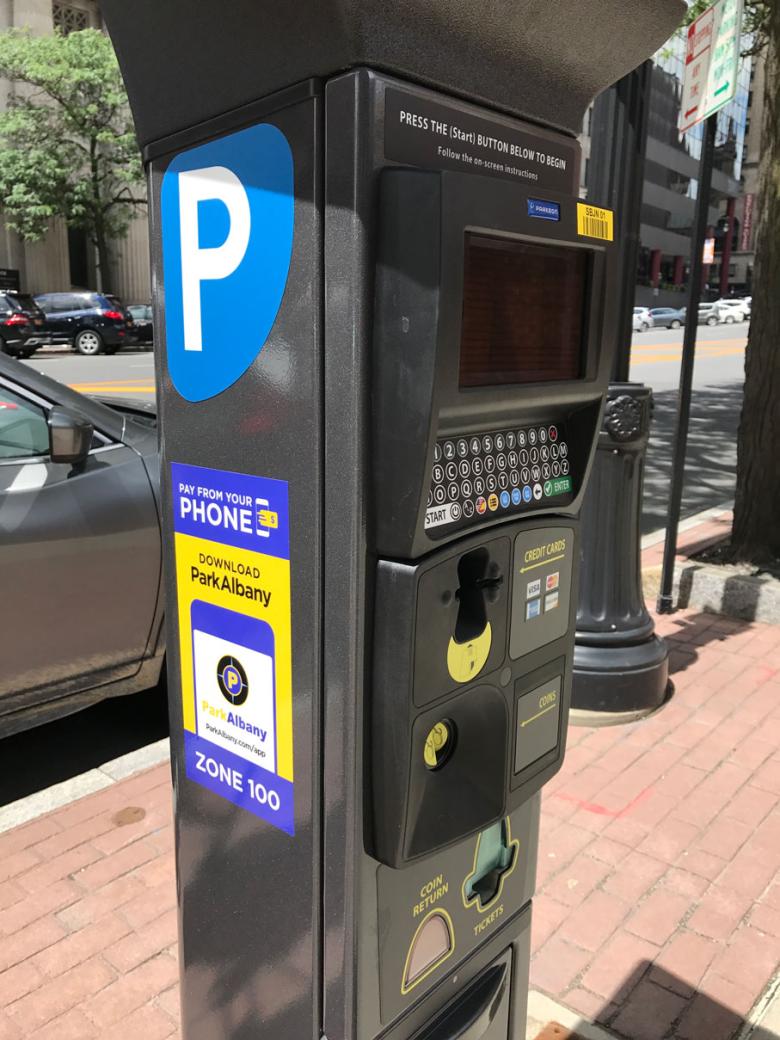 New Meters, App Launched by ParkAlbany
Albany parking services are moving into the 21st century. In a new pilot program, ParkAlbany has installed new meters and launched a mobile payment app (ParkAlbany) that allows users to pay for parking on their smart phone. During the test program, 12 new meters are placed on State Street between Eagle Street and Broadway with the goal of the capital upgrade to offer a hassle-free experience for residents and visitors.
The Albany Parking Authority has also also launched a newly designed website at ParkAlbany.com.
The new meters are made by Parkeon, an international leader in the industry. The parker will simply input their license plate number when completing a transaction, eliminating the need to return to their car to place the receipt on the dashboard. The meters also feature solar panels for power, allow for easy transactions and can even provide parkers with relevant news about happenings in the area. The meters are also ADA compliant, and are made to withstand our cold winters. Additionally, the meters have the capability of offering coupons for adjacent businesses.
The new pay-by-phone technology will provide parkers with the option of skipping the meter all together and pay from their smart phone. Parkers can also add time from the mobile app if their stay is longer than anticipated. ParkAlbany, the mobile app, will be powered through Passport, a leader in mobile parking.
The ParkAlbany app is free to download from the App Store or Google Play. Drivers can also manage their parking online at Albany.ppprk.com. Demonstrations of all new technologies can be found at ParkAlbany.com.