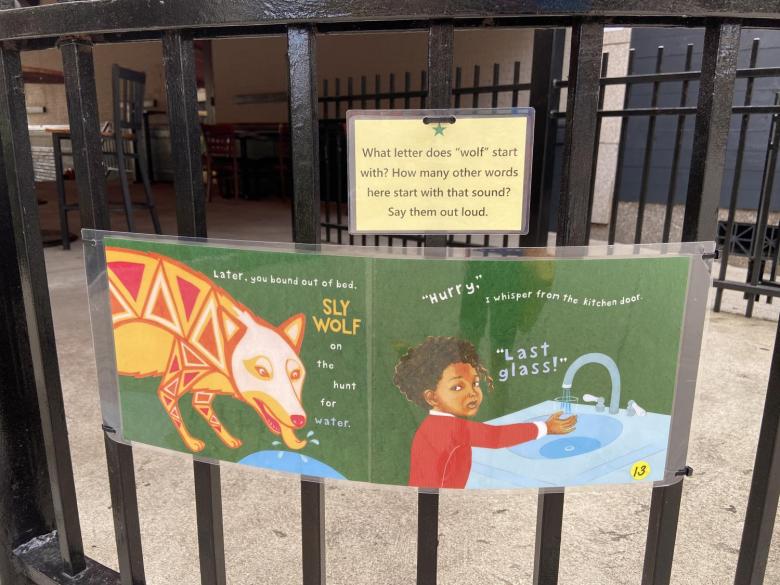 Take a StoryWalk around Downtown
Get ready for a new way to enjoy a stroll around downtown Albany. The Albany Public Library and Downtown Albany Business Improvement District have partnered to bring you a StoryWalk, where a picture book has been disassembled and pages posted around Downtown at 17 participating locations, so you can read the book Bedtime for Sweet Creatures as you take a short walk. View the Downtown StoryWalk® Project tour locations on Google maps here.
Written by acclaimed children's author Nikki Grimes, Bedtime for Sweet Creatures is illustrated by local artist Elizabeth Zunon, whose work can also been seen around Downtown as part of the #CapitalWalls and Downtown is Pawsome public art projects. Learn more about public art in Downtown here, and check out more of Elizabeth's artwork on your StoryWalk®!

StoryWalk® is an innovative and delightful way for children — and adults! — to enjoy reading and the outdoors at the same time. Laminated pages from a children's book are attached to wooden stakes, which are installed along an outdoor path. As you stroll down the trail, you're directed to the next page in the story. StoryWalks® have been installed in 50 states and 12 countries including, Germany, Canada, England, Bermuda, Russia, Malaysia, Pakistan and South Korea!
StoryWalk® was created by Anne Ferguson of Montpelier, VT and has developed with the help of Rachel Senechal, Kellogg-Hubbard Library.