Make your college basketball weekend plans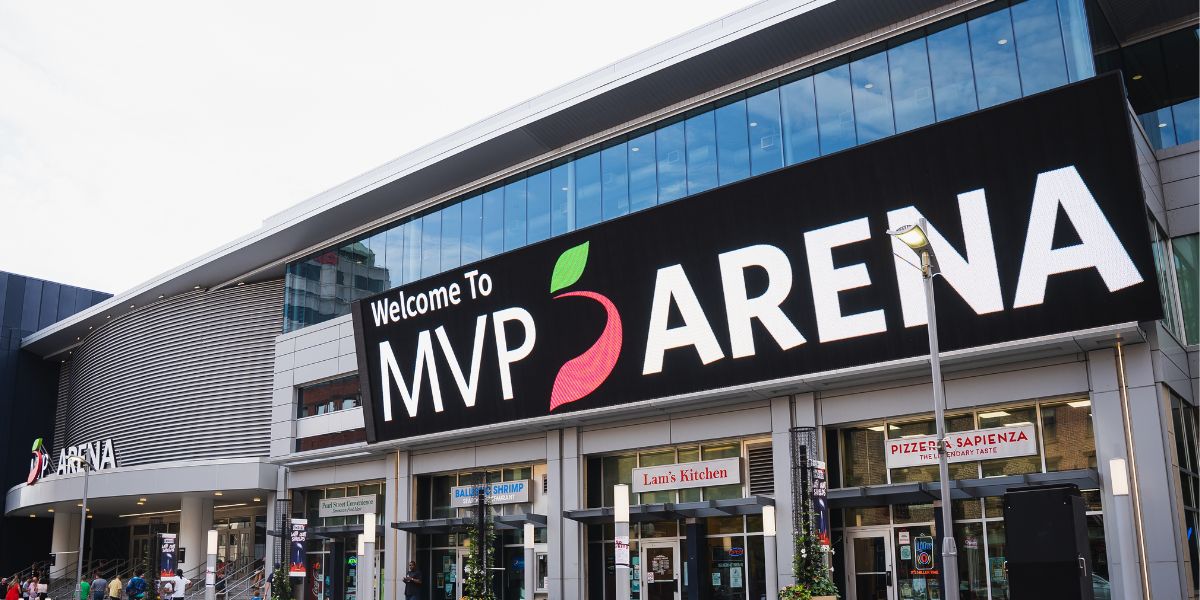 Heading to Albany's Central Social District for the Men's College Basketball this March 17-19? When the action in the MVP Arena takes a break, you'll find plenty to do just steps from the front doors. Pro tip: make your dining and entertainment plans soon so you don't miss out! Check out the full downtown Albany event calendar here.

You'll find complete Downtown parking information here. Taking advantage of the shuttle into Downtown? Find complete details here. 

Thursday practice times at the MVP Arena (free and open to the public) are: Virginia Commonwealth: 11:00 AM to 11:40 AM, Iona from 11:45 AM to 12:25 PM, Saint Mary's from 12:30 PM to 1:10 PM, UConn from 1:15 PM to 1:55 PM. Miami from 2 PM to 2:40 PM, Indiana from 2:45 PM to 3:25 PM, Drake from 3:30 PM to 4:10 PM, and Kent State from 4:15 PM to 4:55 PM.
Downtown is also taking the celebration to the street! Free and open to the public, head to S Pearl Street outside the MVP Arena for the Men's College Basketball Block Party, on Friday from 12:00 PM-9:00 PM, Saturday from Noon-5:00 PM, and Sunday  from 4:00 PM-9:30 PM. View related road closures here.